Wednesday, September 14th, 2011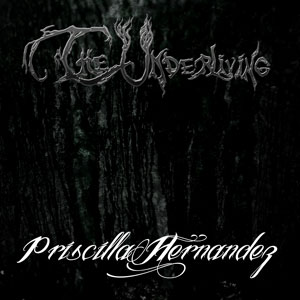 "The Underliving" is Priscilla Hernandez's upcoming new album, currently in its latest stages to be released. Below is a promo trailer, music video and album preview. The preview contains excerpts of 9 of the 16 tracks from the album. The CD will have also a booklet with Priscilla's own illustrations and art.
PROMO TRAILER:


OFF THE LANE (MUSIC VIDEO):


ALBUM PREVIEW:

Audio clip: Adobe Flash Player (version 9 or above) is required to play this audio clip. Download the latest version here. You also need to have JavaScript enabled in your browser.
MORE ABOUT THE UNDERLIVING:
You are soon going to discover the realm of The Underliving, a shadow of our own, a world of "beings" that never lived but feel very alive and communicate with us through the silence, through our thoughts, through the voice of the wind, that fill with their presence empty spaces, that lives side by side with us, but always veiled and unseen, sometimes protecting us or sometimes misleading us. The Underliving along with "ghosts" and "fairies" are the third kind of creature portrayed in "Yidneth" mythic background. The album portrays the story of a chosen child that can perceive this "Otherworld" and longs to be part of it.